The PebbleCreek HOA has taken unprecedented action to help stop and slow the spread of the coronavirus COVID-19 by closing our Facilities through March 31, as well as canceling all large events until further notice. This comprises all HOA buildings, including our restaurants, clubhouses and fitness facilities. Our golf courses remain open with some limited rules in place. To learn more, call the Golf Shop at Tuscany Falls at 623-935-6762.
PebbleCreek's Food and Beverage Department operates the restaurants and lounges throughout the development, and plans banquets and catering – for homeowners, as well as for customers beyond PC. Responsibilities include menu planning, food-supply procurement, food-and-drink preparation, table decorating, dining reservations, and dining service. 

Click on the links below to view menus and hours for each venue.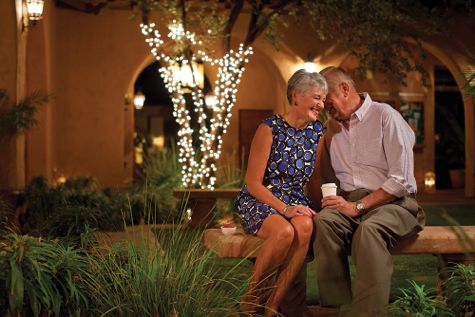 Hours, Specials, and Events
Printable version of restaurant hours -- Winter 2020 - Please note that restaurants are currently closed due to coronavirus precautions.

Seasonal and weekly dining specials often take place throughout the year and are featured on each of the restaurant's pages.

To have dining news delivered directly to your email in-box, subscribe to Cheers!, the weekly eNewsletter containing the weekly specials and news about our restaurants, lounges, and snack bar.  
Food and Beverage Director: Melissa Gonzales