PebbleCreek's Food and Beverage Department operates the restaurants and lounges throughout the development, and plans banquets and catering – for homeowners, as well as for customers beyond PC. Responsibilities include menu planning, food-supply procurement, food-and-drink preparation, table decorating, dining reservations, and dining service. 

Click on the links below to view menus and hours for each venue.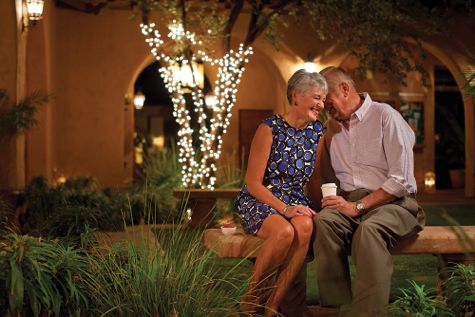 Hours, Specials, and Events
Printable version of restaurant hours -- June through September
Printable version of restaurant hours -- Fall/Winter 2019

Special Thanksgiving Hours
Wednesday, Nov. 27
Eagle's Nest Happy Hour Karaoke will end at 7:30 p.m. in preparation for Thanksgiving

Thursday, Nov. 28
Eagle's Nest Restaurant - Thanksgiving Buffet served
Toscana's Restaurant Closed
Toscana's Lounge limited hours 10:30 a.m. - 2 p.m.
Ed's Dogs Closed
Portofino Coffee Bar Closed

Please Note: The following will NOT be available on Thanksgiving day at Eagle's Nest:
Breakfast
Regular menu items
Takeout
Eagle's Nest is ONLY providing the Thanksgiving Buffet starting at noon on Thursday, Nov. 28.

Seasonal and weekly dining specials often take place throughout the year and are featured on each of the restaurant's pages.

To have dining news delivered directly to your email in-box, subscribe to Cheers!, the weekly eNewsletter containing the weekly specials and news about our restaurants, lounges, and snack bar.  
Food and Beverage Director: Melissa Gonzales